We offer interior design for all types of design projects - from apartment or room design to a full home renovation, meeting any style needs. Design services include a full portfolio - ranging from creating a design profile, custom furniture design, space planning, rendered floor plans, and a full design presentation.
Custom window treatments do not simply cover your windows; they can completely transform a space. In design, windows are always a positive thing, but sometimes some added privacy or warmth is needed: that's where custom window treatments come in. From pulling a design together to adding pattern and texture, the possibilities are endless.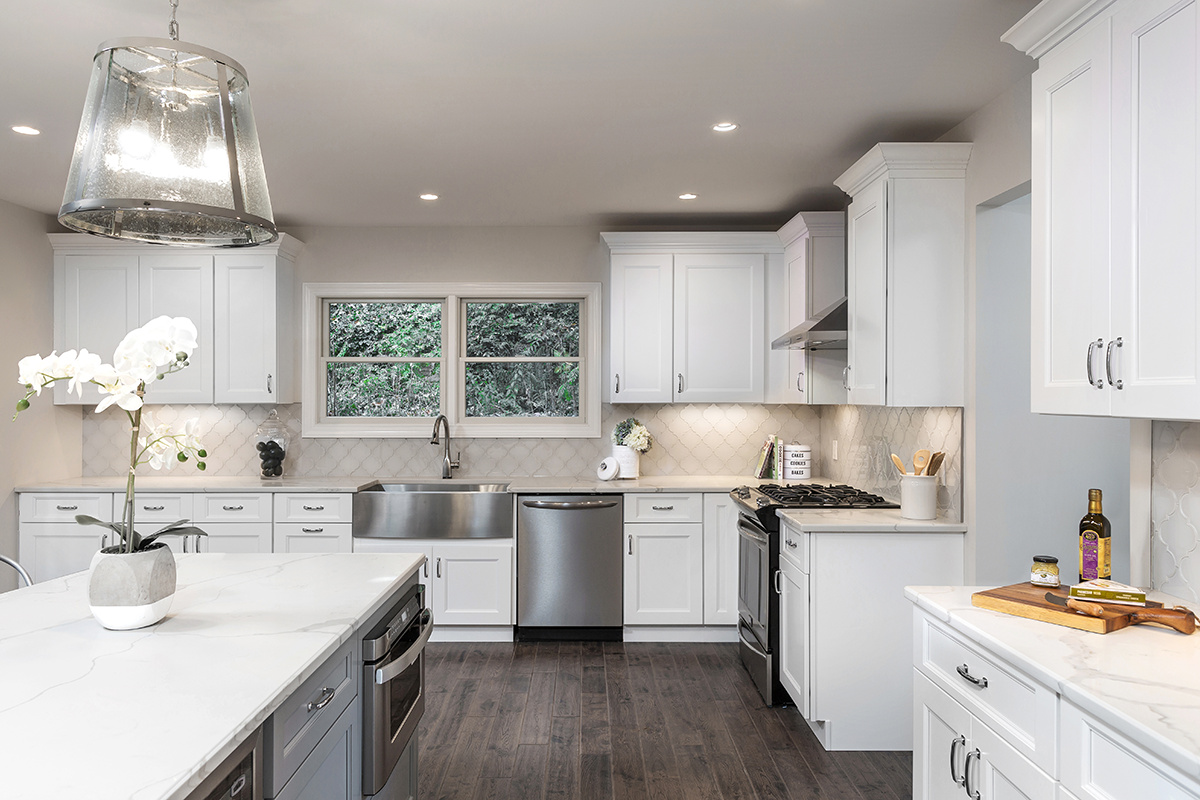 Let us help you create your dream kitchen. We carry all different brands of cabinetry at all price points. So beautiful doesn't have to mean expensive! Our goal is create a space that is functional, while encompasing a beautiful asthetic. Our interior designers have the edge when it comes to kitchen design by encompassing their vast knowledge of design with functionability; unlike typical kitchen designers.
We offer a FREE kitchen design in home consultation, call us today!
Home Staging has no longer become an option, but a necessity in the home renovation and sales. Home staging allows a buyer to envision what their future home will look and fell like, while creating a feeling of comfort. We have helped many home owners, builders, and real estate agents sell their listings with home staging in record timing.
At A Charmed Life at Home, we use state of the art technology to measure and render any room. 3D Room scanning allows us to measure large areas quickly, while having detailed views of all aspects of the room for designing any project.